Ciara Mercer choreographs the Black Student Leadership Council program
Featured in 11 of the dances and singing her own solo song, Ciara Mercer, 12, was one of the most prominent people in the 2023 Black Student Leadership Council (BSLC) program Love, History and Hip-hop. Not only was she frequently on stage, as the head choreographer, she was also a big part of the behind-the-scenes work. This was Mercer's second year being the choreographer.
"I started my sophomore year, but we didn't get to have a season because of covid unfortunately, so I restarted my junior year. I got asked to be choreographer that year because I was on dance team my freshman year," said Mercer.
The dance team was not her first experience with dance either. Mercer has been dancing for seven years, she started in middle school and has done ballet, tap, jazz and contemporary.
"I used to do talent shows in elementary, and my mom saw something in me, so she was trying to find a dance team that fit me," said Mercer.
Mercer was excited to be the choreographer. She said that it was difficult at some points, but overall, the position let her connect with the other dancers and see their shared love of dancing.
"It was stressful, some days you have girls come on this day some girls come on certain days, we had to change formations a couple of times, but overall, it was fun. It came out to be a great show," said Mercer.
Additionally, another struggle was time management.
"There were lot of struggles with making sure everybody gets there on time and getting there so we could do formations. Then another struggle was adding more last-minute stuff, but it was nothing that I couldn't handle," said Mercer.
BSLC began preparing for their February performances all the way back in October. The dance that gave Mercer the most trouble when practicing was also her favorite, the African scatter dance.
"I love choreographing African style dances, because it brings me back to my African roots," said Mercer. "I'm not from Africa but I like to bring it to the table because its something that we came from," she continued.
The night of the first production Mercer was extremely excited.
"I love preforming, the stage is my home," she said.
By the end of the first show, Mercer was proud and even more excited for the next one. Not only was she happy with the full performance, she was proud of herself.
"I did great, I sung too, so I could have done better for my singing, which I made that song my own, so I wish I could have sung it better, but I was so tired of running back and forth backstage," she said.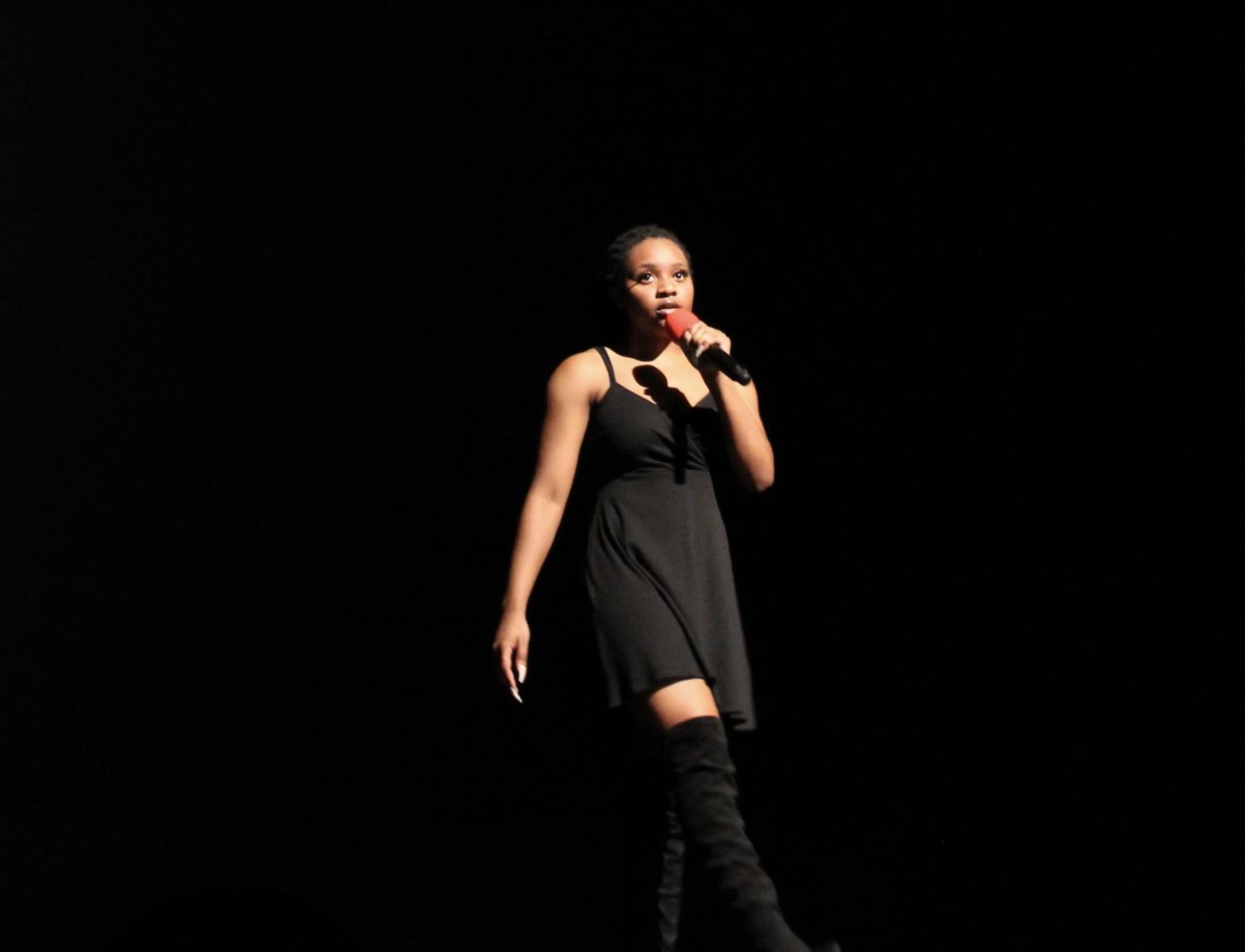 Mercer especially loved the night show. She said that while performing in front of the students during the school day is fun, but it gets cut short and the night performance lets her connect better through the full performance and variety of guests.
"Just being able to express yourself in certain dances through black history and tell a story, it feels good to do that," said Mercer.
Overall Mercer is grateful for the BSLC program for making an important performance.
"It was just something for us to go deeper into black history month, something that we like to do. I just love BSLC because that's my home, and it's a way to express myself and be comfortable," said Mercer.