A couple in food
Ashlee Kriegel-Newburn, 30, and Tony Newburn, 38, are married and both work within the food industry. Together the couple have two boys, James who is four and Alexander who is seven. Ashlee currently works at Nothing Bundt Cakes, a bundt cake exclusive bakery in Omaha, Nebraska as the store manager. Tony currently works at the Catholic Health Initiatives (CHI) Mercy Hospital in Council Bluffs, Iowa as the food and nutrition supervisor and executive chef.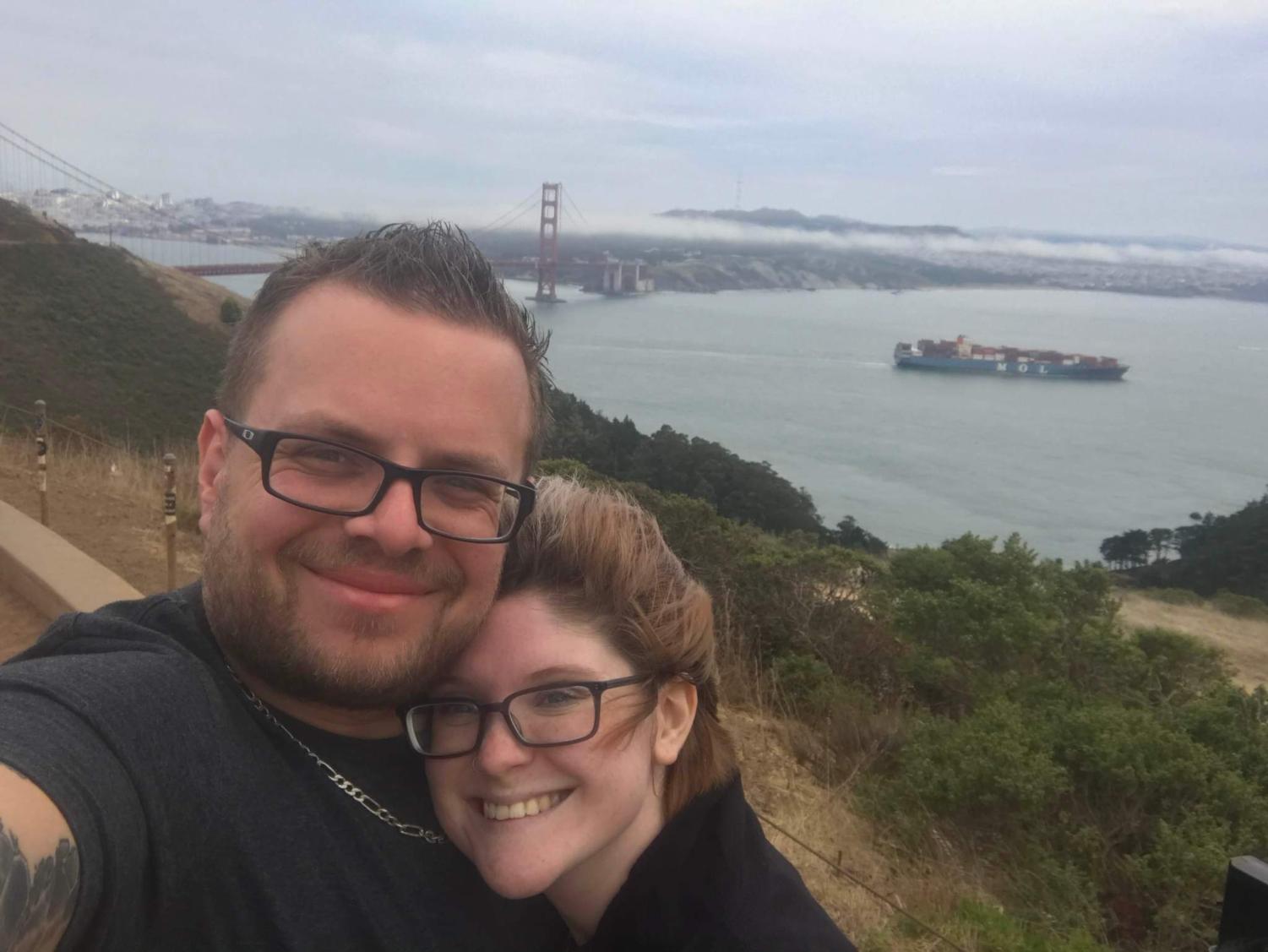 Ashlee has been working at Nothing Bundt Cakes for the past five years and started off at the "Bundt'ique" bakery as a guest service representative, otherwise known as a cashier. The bakery is known for its exclusive cake type, the bundt cake. It is a fluted edge, donut-looking cake that is more appealing to the eye before any frosting gets done. Inside the bakery is a small boutique that they call a "Bundt'ique" with a varied selection of décor, gifts, serving packs, and party supplies.
Today Ashlee helps with every position within the store. She still cashiers when it gets busy. She is trained in cake decorating, what they call "crafting" because they don't put frosting decorations on their creations like the average cakes. Instead, they make flowers and bows or paper decoration pieces. Besides the hands-on responsibilities, Ashlee is also in charge of scheduling, HR duties and issues and customer complaints.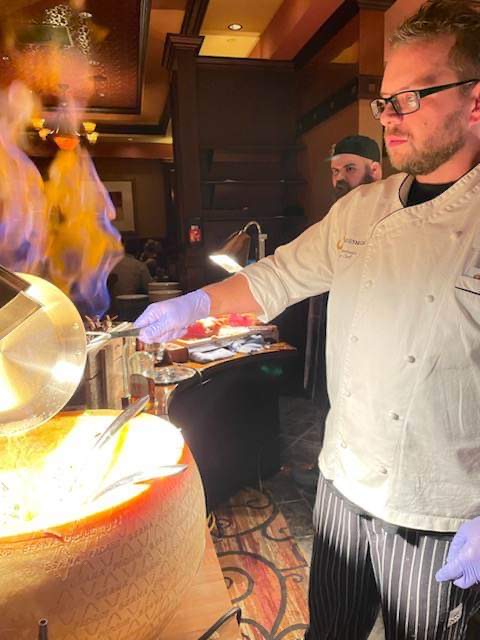 "Basically, just kind of lending myself to everybody in the store whenever I may be needed," said Ashlee. Previously Ashlee worked in the call center industry for about five years, and prior to that, she helped her dad out with some temporary work in an office seeing that an employee had gotten injured.
Tony has been working at CHI for about a year since he first started the position last February 2022. He is responsible for overseeing all the food and beverage operations for CHI Mercy Hospital.
Previously he worked at the Horseshoe Casino in Council Bluffs, Iowa as a chef for about seven years. Within the Horseshoe Casino, there are multiple restaurants and food opportunities. Tony started at Jack Binion's Steakhouse as a cook, then moved to JB's café as a sous chef and ended off his time with Horseshoe as a room chef at their buffet. Before the casino, Tony worked at Plank Seafood Restaurant in downtown Omaha as a cook, then later on as a sous chef, and in total worked three years there. Prior to Plank Seafood, he worked as a cook at Olive Garden for three years.
Tony's first job was in his family-owned restaurant, Sam's Italian Villa, in Council Bluffs, Iowa, where he was a dishwasher.
"I don't know if that's what got me hooked but ever since then I've just kind of loved food, and I mean who doesn't love food," said Tony.
Tony and Ashlee met a little over ten years ago when Ashlee was working at First Data in their call center. Tony worked in her area, and she transferred a call to him. He messaged Ashlee later on to let her know the issue was resolved. They started talking when both of their breaks lined up with one another. They talked for a while and a couple of days later Tony asked Ashlee on a date.
Today they've been married for six years and have two children together.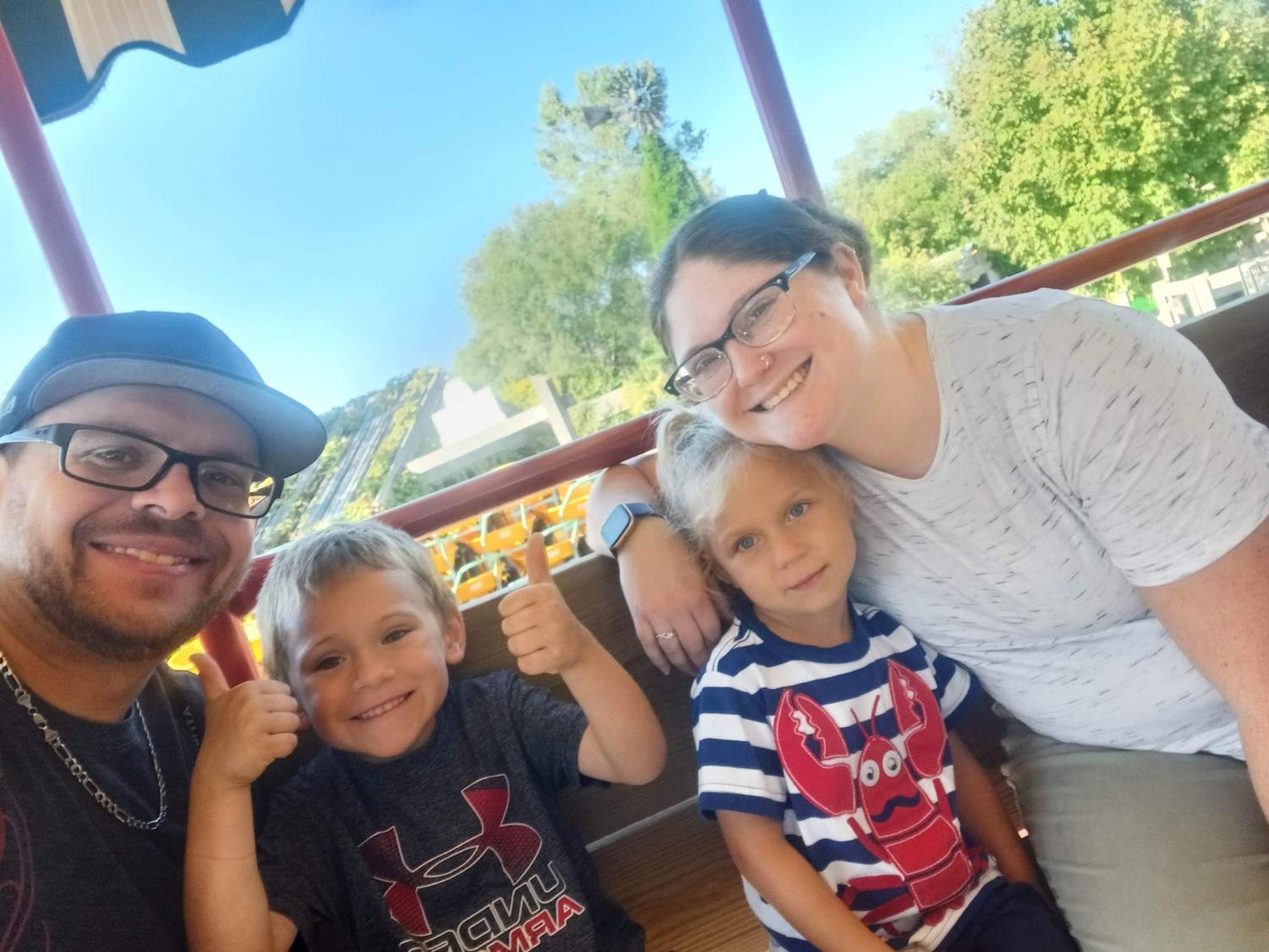 Together the couple runs a burger stand business where they sell hamburgers at concerts. Tony started the business almost 12 years ago and now Ashlee works as the front-end manager and helps Tony on the back end of the business, like how much to order of food or any changes that may be needed. The couple often has family and close friends help cook and run the front end of the burger stand during concerts and events.
"If the opportunity came up to own my own restaurant or food truck and all the numbers made sense, I definitely would take that opportunity," said Tony.