Car accidents: second leading cause of death in teens
Motor vehicle crashes are the second leading cause of death for United States teens, next to gun violence. According to the Centers for Disease Control and Prevention (CDC) teenage motor vehicle crashes are easily preventable and there are many strategies that can improve the safety of new and young drivers on the road.  
 The risk of motor vehicle crashes is higher among teens ages 16 to 19 than any other age group in the US. Teen drivers in this age group have a fatal crash rate almost three times as high as drivers ages 20 and older. 
 The motor vehicle crash death rate for male drivers ages 16–19 years was three times as high as the death rate for female drivers in the same age group in 2020. 
 The presence of teen or young adult passengers increases the crash risk of unsupervised teen drivers. This risk increases with each additional teen or young adult passenger. 
 In 2019, among U.S. high school students who drove, 39 percent texted or e-mailed while driving at least once during the prior 30 days. 
 29 percent of drivers ages 15 to 20 who were killed in motor vehicle crashes had been drinking prior to the accident. 
 We see deaths like these happening frequently in Omaha high schoolers.  
According to an Omaha Police Department (OPD) news release, 16-year-old Mauricio Solorio-Ramirez, Bellevue West student, was driving at a high rate of speed when he lost control. Police say his car left the roadway and rolled down a steep embankment. Bellevue East student, Solorio-Ramirez, was not wearing a seatbelt. He was declared dead at the scene, near 162nd Street and Highway six, just east of Waverly, shortly before 11 in the morning. 
Harrison Miller, Elkhorn student, was driving a Volkswagen Jetta and crossed the center line and struck a semi tractor head on. The semi then swerved off the highway entering the north side of a ditch where it rolled. The Jetta then came to a rolling stop in the south side of the ditch.  
Miller was later pronounced dead at the scene. 
 Even at North car accidents are happening.  
Ysabel Tackitt, Omaha North junior, was driving by herself at about 5pm in sunny warm conditions. Tackitt tried to change lanes and was hit by another car going almost 70 miles per hour. The car hit the front of Tackitt's car making Tackitt spin approximately three times. 
Tackitt said that she did see the other car and assumed that she was safe to get over. "I checked all of my mirrors," said Tackitt. She also said that now she gets extremely nervous when it comes to changing lanes due to the accident. 
 Tackitt also said that it could have been significantly worse if she was not wearing her seatbelt, since both cars were going fast.  
 Tackitt added that there was thankfully only a scratch left on her car.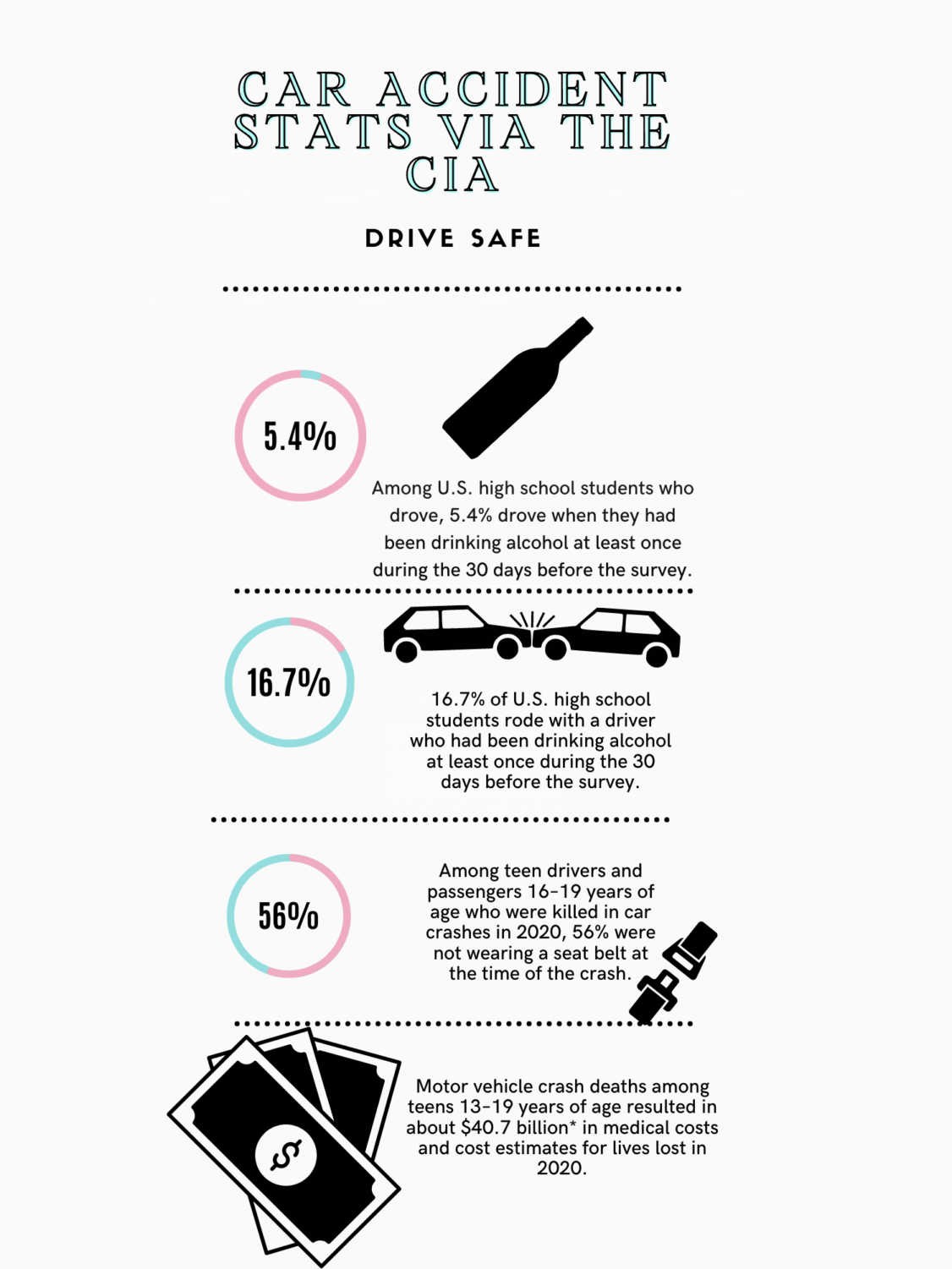 Kyvell Stark, Lincoln student, at the early age of 18 was charged with two counts of manslaughter and two counts of driving under the influence with serious bodily injury, after killing two women over Memorial Day weekend. He was allegedly going 90 miles per hour at the time of the accident on May 29, 2022, according to authorities. Police also said he was under the influence of marijuana. 
To prevent these deaths and hefty financial weights teens may want to consider restricted nighttime driving and driving with passengers. Prohibiting driving while using the phone or other electronic devices and requiring seat belt use is also beneficial. 
The American Automobile Association (AAA) said teenage drivers are four times more likely to be involved in a car crash than adult drivers. 
However, according to a study conducted by the University of California at Los Angeles, teens handle some of the worst roads better than older motorists. Teens aged 16 to 20 still have more fatal, injury and property-damaging accidents than any other age group, the study noted. But they do offer clues about which teens make better drivers. 
The analysis followed 100 novice drivers, 50 male and 50 female who were prepping to gain their official vehicle licenses. Researchers found that younger male drivers had a higher skill rating than men in their 20s also preparing for the test. While young women tended to report feeling "less confident" behind the wheel. 
The National Highway Traffic safety administration wants to remind teens that it is illegal and deadly to drive under the influence, this includes both alcohol and drugs.