German exchange students experience North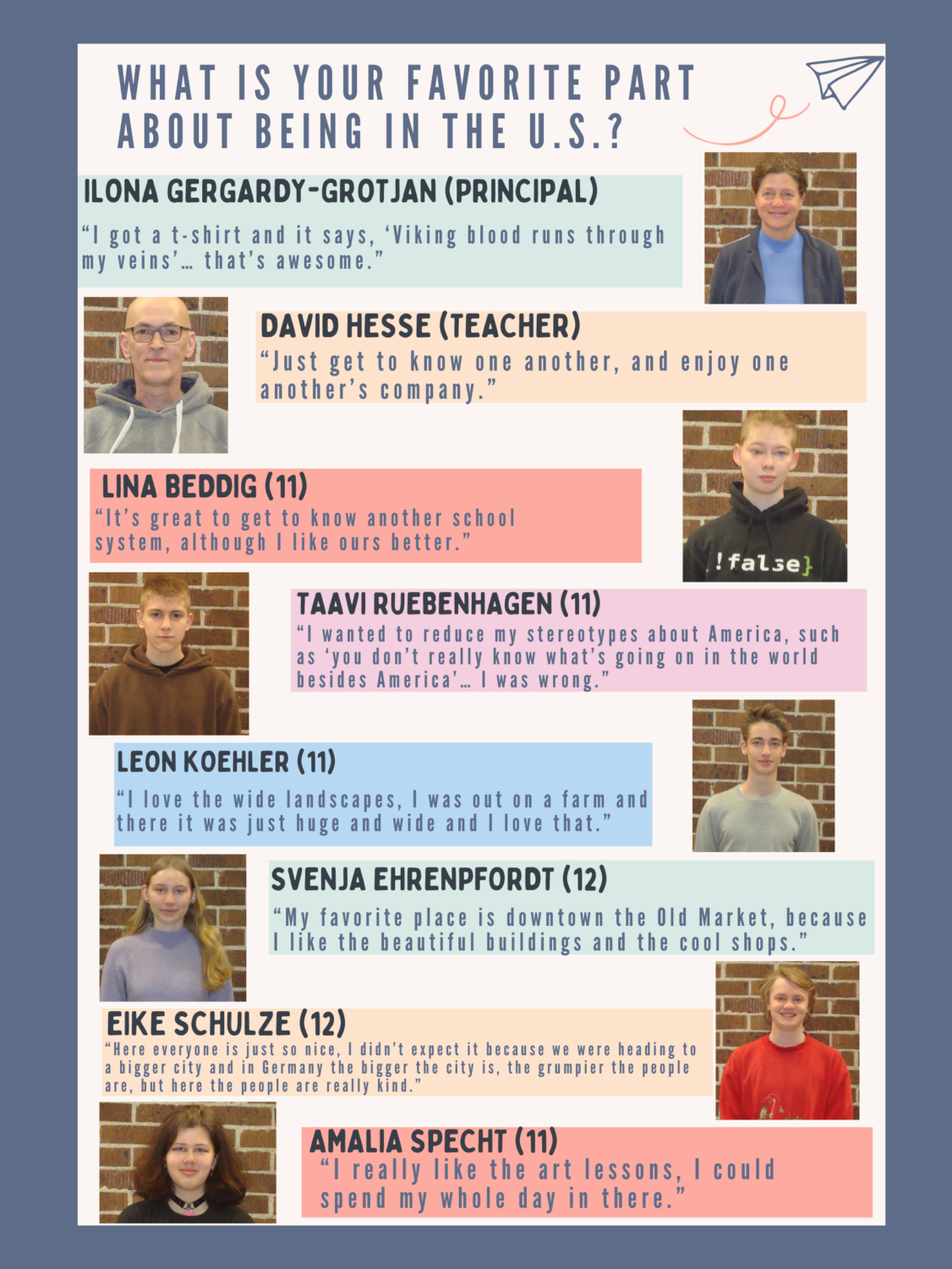 The German exchange program is an educational, yet entertaining experience that allows students from Germany to come over to the United States and stay in a student's home and spend their day-to-day life with them. This lasts for about two weeks, and then the exchange student returns to their home in Germany. Once the school year in the U.S. ends, the American students will take their turn to travel, and go over to Germany to do the same thing.
Omaha has a sister city in Germany named Braunschweig, and they have been sister cities for over 30 years. A sister city is formed when the highest elected official from a U.S. community and a community in another country sign a formal agreement on behalf of their communities becoming sister cities. When Omaha's sister city's contract was signed, three different exchanges were established. These establishments resulted in Hoffman Von Fallersleben Schule in Germany, a school in Germany, being exchanged with North High School.
While being in Omaha, the German students noticed that there were many differences between here and Braunschweig. One of the main differences was that in Germany, everything was smaller or closer together. Often times they would walk or ride bikes to where they needed to go, meanwhile, Americans use cars much more.
"Everybody's driving around in their cars all the time, I'm so used to riding my bike everywhere, it's so different," Johanna Wilhelm, 12, said.
Also in Germany, their school systems offer three different school levels depending on how much one values their education. The students that were eligible to travel to the U.S. were a part of the highest-level school, where they even offer a 13 grade.
The German students stayed in Omaha for two weeks, and then they headed to New York for three days before returning home. Overall, many of them seemed to enjoy their stay here in Omaha, and they were seemingly excited to continue to spend time in the U.S.