Time for Spring Break
Spring break for Omaha Public Schools was March 13 through March 17 of 2023. Spring break originated in Europe in the late 1800s and is now in many other countries.
The history of spring break according to Online Schools Visual Academy, started in 1983 in Fort Lauderdale, Florida. Over the years more than 370,000 travel to Ft. Lauderdale. Florida is a key destination because it gives you a break from the cold. South Padre Island in Texas was also a common destination for spring break, bringing in around 150,000 students.
Visual Academy said the average spring breaker spends around 1,100 just on spring break alone. Something they spend money on is plane tickets, hotels, and restaurants.
In an article about the Coronavirus crisis of 2021 and 2022 about 60 percent of colleges cancelled spring break. Colleges offered shorter breaks, scheduling days off mid-week, for example having a Thursday or having a Monday off to have a three day weekend, to keep the case down and not having students leave campus.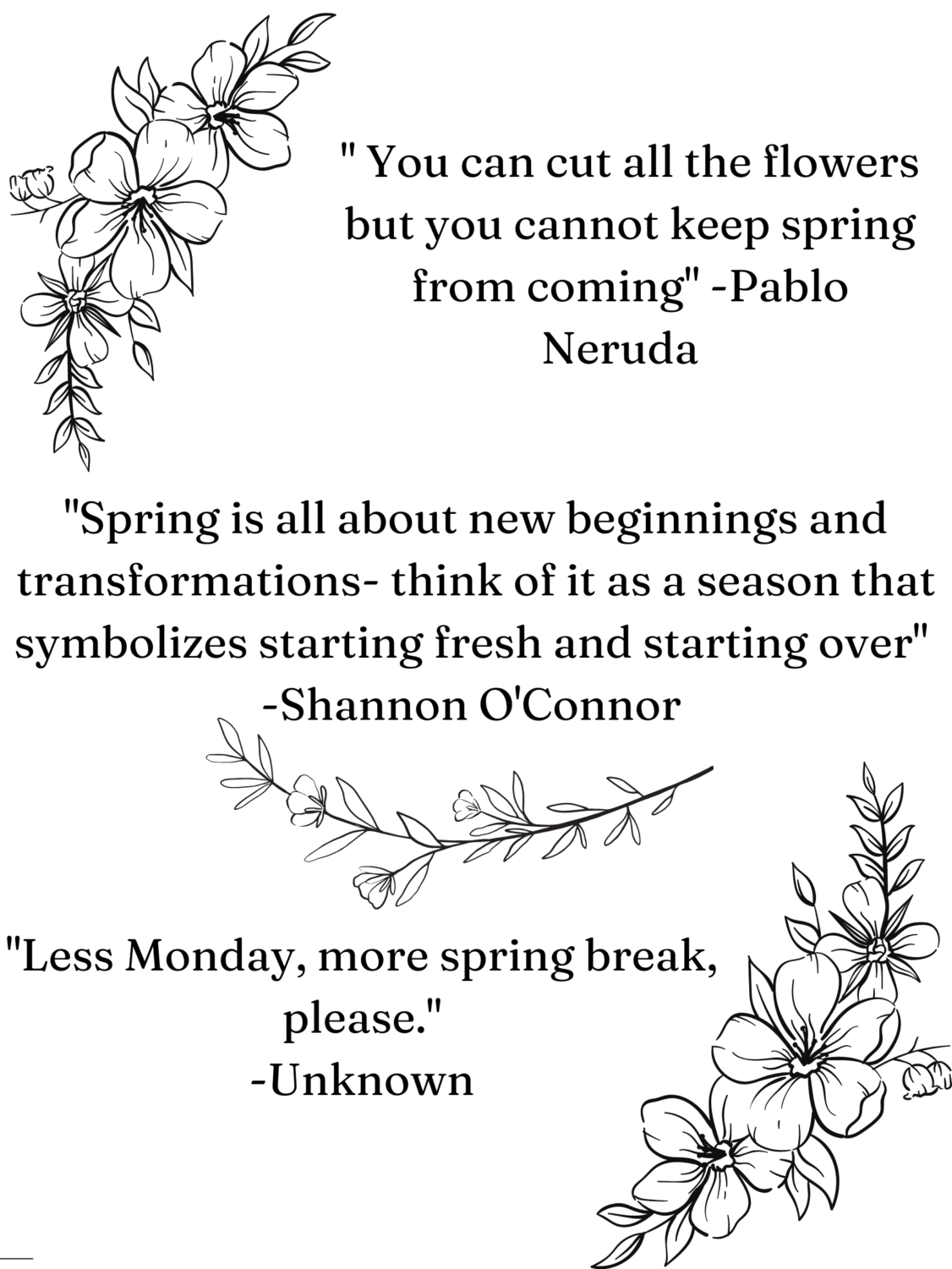 According to Dr. Messina and Associates, spring break is a week of fun, but also has tons of other mental and physical health benefits. Spring break allows for mental decompression, to have better physical health and is a great time to catch up.
Mental decompression is beneficial to students, this is because in school students have six or more classes, sports, a social life, and many have jobs. Having a break from school responsibilities is needed, according to Dr. Messina.
Physical health is a big part of what spring break can do for students. Dr. Messina says, "When the mental state is in the right place, then the physical body also reaps all the incredible rewards. Stress and anxiety can reduce during this time."
Teacher gets the same time off. According to the teacher academy, teachers have a week away from stress and improve mental health and well-being.
The Roundup News, written by Nyshelka Herring, says that they should add another week to spring break, making it a two-weeks. Herring says 40 percent of undergraduate students have jobs and other responsibilities. Students have work and are catching up on homework with the free time spring break gives them.
When school comes again, students cannot believe it has been a week, saying students need more time in Herring article.