The link between suicide, women suffering from brain injuries
Females may be more likely to incur concussions and are more likely to experience worse and more persistent symptoms compared to men, according to the Orthopedic Journal of Sports Medicine in a review of 25 sports-related concussion studies.
A concussion is a brain injury which happens after a hit to the head or body that causes the brain to move back and forth inside the skull, according to the Centers for Disease Control (CDC). Suicide after a concussion continues to be considered a rare occasion. However, those who have suffered from a brain injury have almost double the risk of suicide and are exposed to more suicide attempts and thoughts according to a study at Harvard University in 2018.
Within sport and exercise science exploration, women are substantially underrepresented. Multiple women who have been diagnosed with a brain injury, specifically a concussion, had shortly after attempted or committed suicide. Research on the subject continues to grow as similar situations proceed to emerge.
"It's been shown that women athletes are more likely to get a concussion, they tend to have longer recovery periods," said Dr. Ann McKee, Director of the Boston University Chronic Traumatic Encephalopathy (CTE) Center.
Ellie Soutter, Kelly Catlin, and Jacinda Barclays were all female athletes who faced brain related injuries and died from suicide.
Soutter was a British snowboarder who endured several major concussions within five years and took her life on her 18th birthday. Catlin was an American racing cyclist who experienced a major concussion that resulted in a suicide attempt, then a month later took her life at 23 years old. Barclay was an Australian baseball and football player whose brain was donated for concussion research purposes after she took her life at 29 years old despite her non-substantial history of concussions. She was later determined to have abnormal brain matter for her age.
ELLIE SOUTTER
Soutter was born July 25, 2000, in Bromley, United Kingdom. She was raised mainly by her father Tony Soutter. Soutter was a highly intelligent and driven young women according to her family.
She started snowboarding when she was 12 at her school. In 2013 Soutter became the British snowboard champion with only three weeks of training and a broken wrist. Tony said she was always an "adrenaline junkie" and "conscientious," when it came to her athletics.
In 2017 Soutter was a bronze medalist in the European Youth Olympic Festival.
"It was quite obvious why she kept winning competitions because she just made it easy," said Tony. "She just made it look graceful and beautiful."
Her training was not always delightful. Between 2013 and 2018, Soutter suffered several major concussions. Her final concussion was so serious that she spent two nights in the hospital according to CNN.
"When I got there, she didn't even know who I was or where she was," said Tony.
Soutter was chosen for the Junior Snowboard World Championships in New Zealand in August 2018. A month prior to the competition she died by suicide on July 25, 2018, in Les Gets, France.
Every serious concussion Soutter saw a doctor in person. According to her dad they all said she was so young that she would be able to "bounce back."
"Every time she had another concussion, they got worse, and they took longer to recover from," Tony told CNN.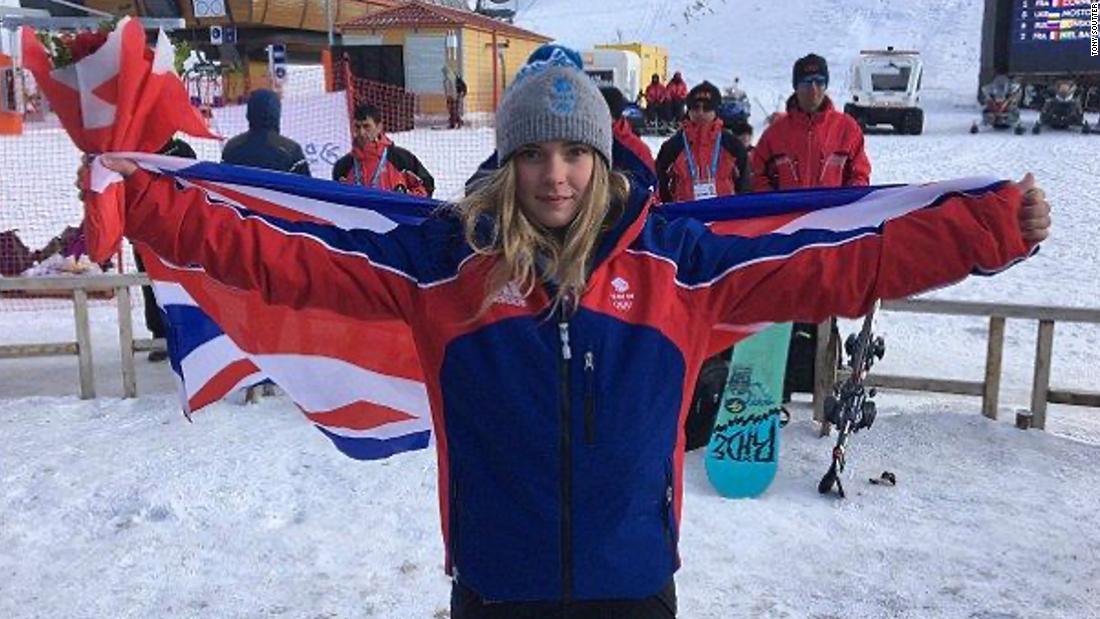 KELLY CATLIN
Catlin was born November 3, 1995, in Saint Paul, Minnesota. She was studying for her master's degree in computational and mathematical engineering at Stanford University.
At 17 years old Catlin won a Canadian international cyclist race. She was then invited to an Olympic training camp and was immediately offered a spot on the track pursuit team.
Catlin was a three-time world track cycling champion, an Olympic silver medalist, a national champion road cyclist and time trial national champion. Her father Mark Catlin said his daughter was "intense" and "ambitious" when it came to her athletics, according to CNN.
She had gone through several falls in the past, but in January 2019 Catlin took a collision down the road within the hills near Los Angeles. She did not let the crash stop her and got back up and kept riding. At the time she did not experience any concerning symptoms.
In Berlin at a World Cup track event, Catlin experienced a sudden and extreme headache. After becoming aware of her symptoms and several dents in her helmet, her father was concerned she had a concussion. This was later confirmed by the Stanford Health Center.
"Kelly is kind of this stoical individual. And if she's rolling around on the ground, clutching her head, it has to be a severe thing," said Mark.
Catlin made a serious but not deadly suicide attempt at the end of January and was admitted to Stanford's psychiatric ward. A month later she committed suicide on March 7, 2019, in Stanford, California.
"She basically thought her life was over. She was no longer able to be the athlete that she was, she was failing her teammates," said Mark, "And I think ultimately, that's why she took her life because she thought her life was over."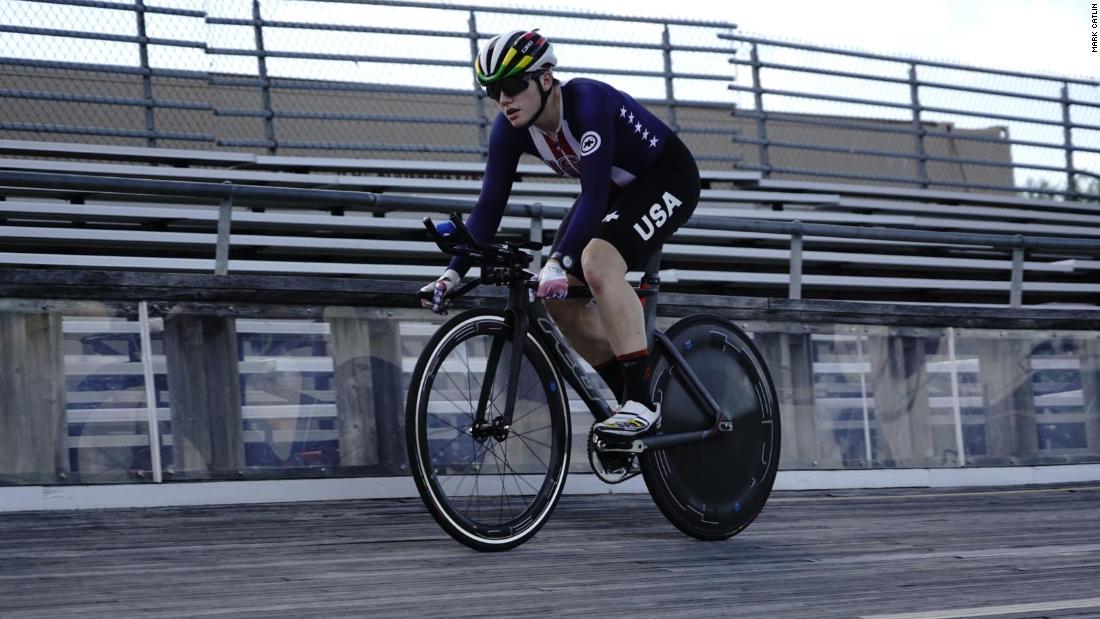 JACINDA BARCLAY
Barclay was born February 18, 1991. She was an athlete in many sports, involving herself in the Australian football league for women (AFLW), baseball and American football. Barclay played a total of 23 games for the AFLW's Greater Western Sydney team after she was drafted in 2016 according to The Guardian.
She played baseball for Australia in five World Cups, then was also a quarterback in American style football in Australia and afterward in the United States.
Barclay did not have any known injury to the head but did struggle with mental issues before her passing. She took her life on October 12, 2020, in Chidlow Australia, and allowed for her brain to be donated for research purposes.
"She always wanted to help people, and her donation to the brain bank means she can continue to help people and be a shining light for other women in the games that meant so much to her," said Barclay's family.
Her family authorized any findings from Barclays brain to be public to help inform people about the minority of women's health within sports, according to The Guardian.
"Jacinda loved sports and was a fearless advocate for women and women's equality in sport," the family said.
After first examining Barclay's brain, researchers found cerebral white matter changes that are abnormal for someone of her age. She also did not have any other plausible explanations for the white matter changes. The researchers confirmed her white matter had hardened and thickened.
"The vessels in the white matter had changes that you often see in elderly people, but not in someone of Jacinda's age who is in peak physical health," said Michael Buckland, the executive director of the Australian Sports Brain Bank and the neuropathologist who studied Barclay's brain.
The level of mental illness coming from Barclay in 2020 prior to her death was considered completely "out of character" to her family, similarly to how Catlin's dad explained her unusual behavior.
"As far as we know she was never a person that suffered from depression. She had an interesting sense of humor. She was always upbeat and bubbly about things," Mark told CNN.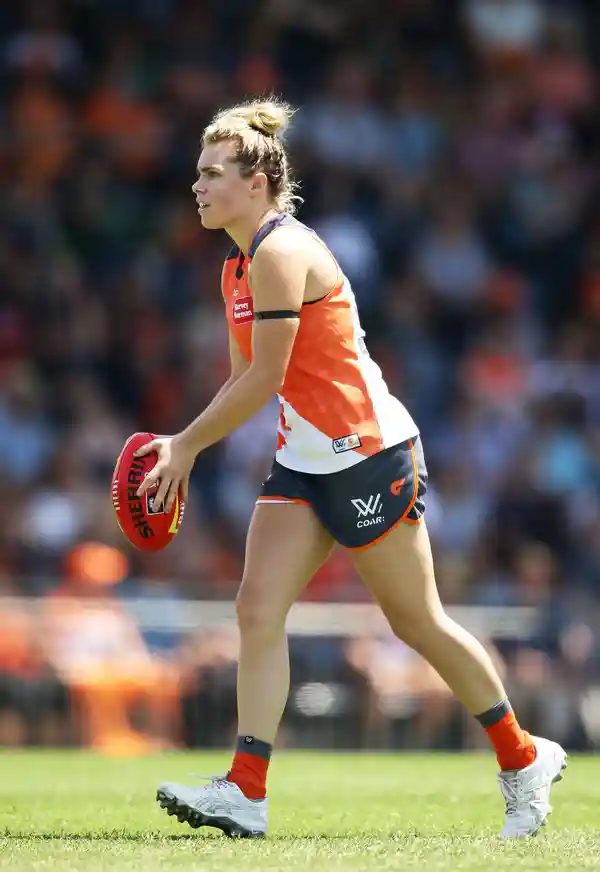 Women remain understudied within sports and athletics-related injuries. In a 2021 study regarding papers from many influential sports medicine journals, men had 31 percent of studies solely focused on them while 6 percent of studies focused on only women. Many factors are still uncertain as to how concussions and general brain injuries affect women and how they differ from men's symptoms and circumstances.
The lack of research on women's situations within sports and athletic injuries could also explain the lack of support women receive when looking for help.
"I truly believe today that my daughter would be alive had I had… even the smallest bit of information," said Tony.
Today Soutter and Catlins names are involved with foundations to help raise awareness for women going through similar situations. Soutter's foundation is called The Ellie Soutter Foundation and can be reached at theelliesoutter.foundation. Catlin's foundation is involved with the Concussion Legacy Foundation under Kelly Catlin and can be reached at concussionfoundation.org.
If you or a loved one have considered suicide, call the National suicide and Crisis Lifeline at 988 or 1-800-273-TALK (8255) to connect with a trained counselor.