NCAA Division I men's basketball tournament tips off
The excitement is building as the 2023 NCAA men's basketball tournament, also known as March Madness, comes into full swing. With the tournament beginning on March 14, experts and fans alike are making their predictions about which teams will come out on top. 
On February 18, the Division I Men's Basketball Committee revealed the Top 16 seeds in the nation three weeks before Selection Sunday is set to kick off on March 12. Selection Sunday is the designated day before the tournament begins to reveal the 64 teams in the bracket.  
The Top 16 seeds represent four teams from each of the four regions of the U.S.: South, West, Midwest, and East. Currently at number one is the Alabama Crimson Tide with a record of 25 wins, 4 losses and 13 high-quality wins in quadrants one and two. They're followed in rank in the South Region by Baylor (7), Virginia (10), and Indiana (13).  
Despite Houston being undefeated on the road and having the highest predictive rankings, their loss to Alabama in December put them in the number two spot overall. Behind Houston in the Midwest Region is Texas (5), Tennessee (9), and Xavier (16). 
Last year's champion, Kansas will return as the number four seed overall and the top pick in the West Region with a record of 24 wins, 5 losses. Other contenders in the West include Arizona (6), Kansas State (12) and Gonzaga (15). 
In all previous bracket previews dating back to 2017, at least three of the four number-one seeds unveiled remained as the top seed in their region on Selection Sunday, according to NCAA.com.  
As far as Nebraska basketball goes, Creighton has a higher net ranking than the University of Nebraska despite their loss to Nebraska on December 4.  
Although Creighton did not make it into the DI Men's Basketball Committee's top 16, their record of 18 wins, 11 losses and runner-up to Marquette (14) for the Big East regular season title puts them in good contention for the tournament.   
The closest tournament games to Omaha will be held at the Wells Fargo Arena in Des Moines, IA on March 16 and 18. These will be first- and second-round games.  
In 2022, almost 40 million Americans filled out a tournament bracket with their predictions of wins and losses. Putting down the most correct predictions can win people lots of money in nationwide bracket pools or with their families.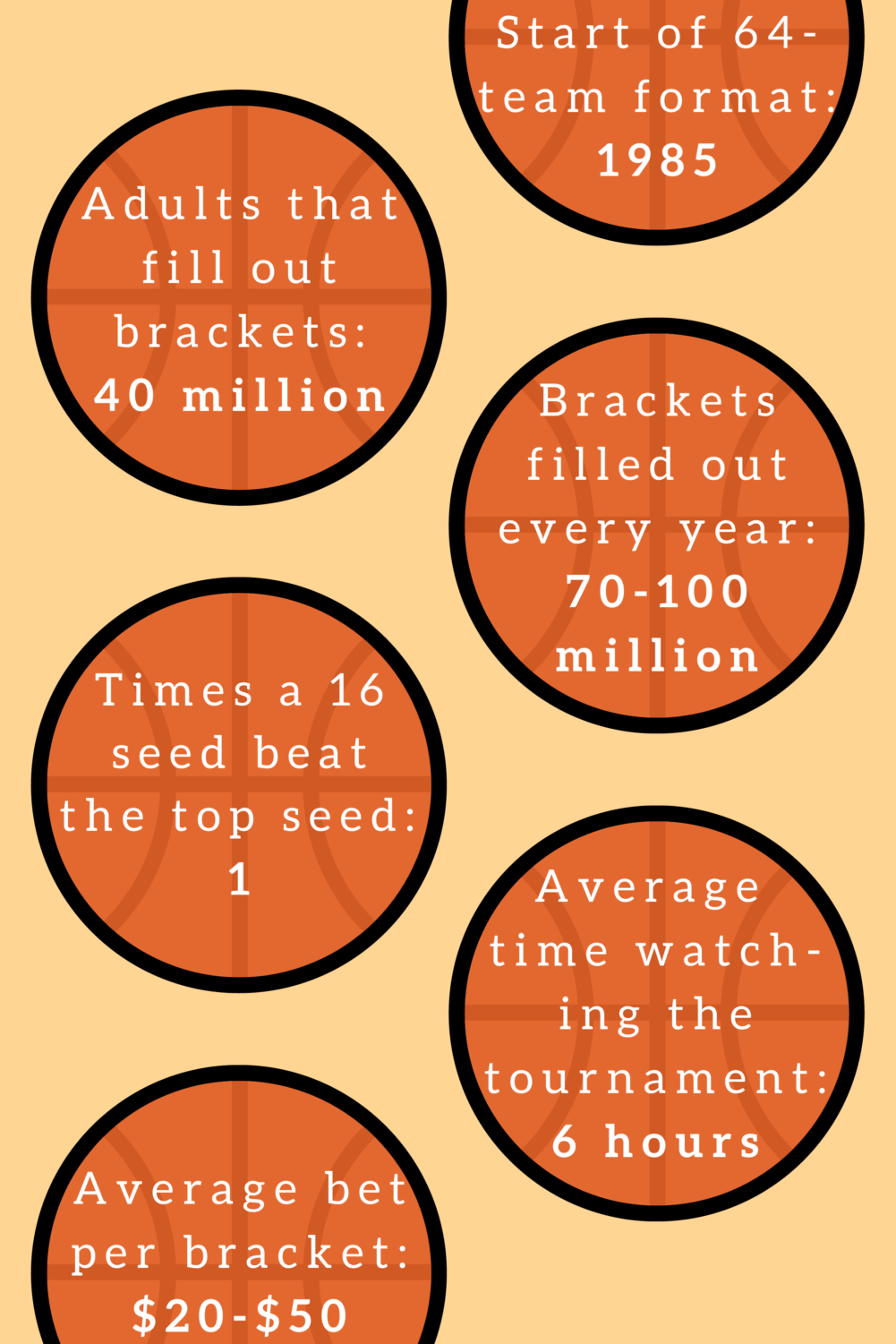 North High teacher and basketball coach Andrew Zimmer has been filling out a bracket for the NCAA men's basketball tournament since he was about seven or eight years old.  
"We would get a newspaper the day after the brackets came out and there'd be like a full page in the newspaper and I would just spend time filling it out at the kitchen table," said Zimmer.  
After that Zimmer filled out brackets in high school with his friends, and now with his wife and family. A couple of years ago on a whim, Zimmer decided it could be fun to have his students fill out tournament brackets to see who could get theirs the most correct.  
"They're all doing it for fun," Zimmer said. "Nothing's on the line—other than pride."  
He said his favorite part of doing this with his classes is seeing the kids who are not as into sports or have never filled out a bracket before, start to understand and get into the competition as it goes on. 
Although Zimmer does not remember ever winning a bracket challenge, he enjoys competing with his friends and family. He plans to fill out brackets "forever." 
This year he will continue the tradition with his current classes after North High's Spring Break.  
There are also lots of free bracket pools anyone can enter online like RunYourPool, OfficePoolStop, TheLines, and DraftKings.  
As the whistles blow to initiate the first tip-offs, the excitement is only going to continue to build. Fans across the country will be glued to their TVs, rooting for their favorite teams and players. It's anyone's guess who will come out on top.