United States Secretary of Education visits Omaha Bryan High School
On February 8, the United States Secretary of Education, Miguel Cardona, visited Omaha Bryan High School in pursuit of learning more about their College & Career Academies and Pathways.  
According to Cardona, he chose to visit Bryan High School after listening to President Joe Biden's State of the Union Address. He felt Bryan possessed programs President Biden thought all U.S. schools should work towards.  
"President Biden delivered the state of the union address where he talked about what's coming: the high skilled, high paying jobs," said Cardona. 
Cardona claimed legislation proposed by President Biden, such as the Build Back Better Plan, the CHIPS and Science Act, climate provisions and the Inflation Reduction Act, would all play a part in creating more "high skilled, high paying jobs."  
"That was 16 hours ago, today I'm seeing an example of what we need to see across the country to make sure we can meet the demand for those high skilled, high paying jobs," said Cardona.  
Cardona was given a tour of Bryan by students. The tour contained three stops to classes connected to Bryan's three career academies: Design & Construction, Transportation, Distribution & Logistics and Urban Agriculture.  
Cardona started his tour by visiting a construction classroom. He witnessed students actively working on projects, whether that be taking measurements or cutting wood boards.  
Cardona then moved onto a Transportation, Distribution, & Logistics classroom. He observed the classroom's mock warehouse and learned about the curriculum.  
The final stop on the tour was to the school's Urban Agriculture classroom. Cardona interacted with students, held a turtle, and got a look at the school's greenhouse.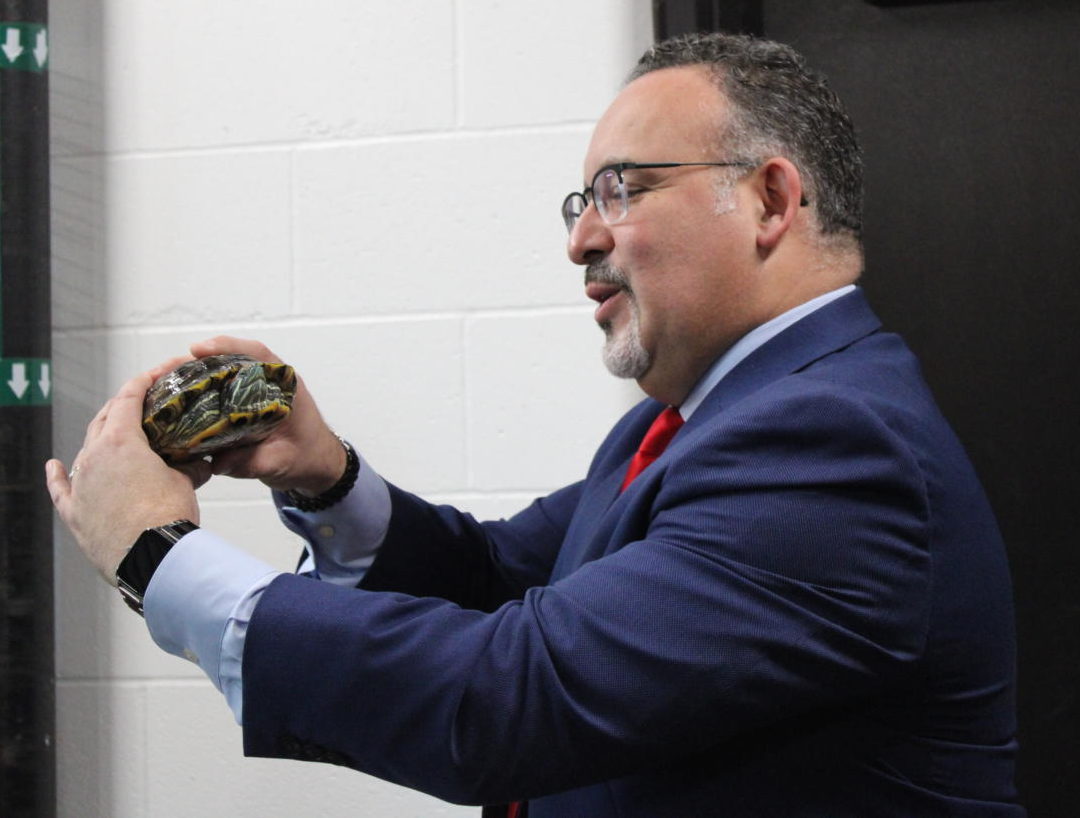 At the conclusion of his tour, Cardona joined a panel of students in the library for a round table discussion. He conversed with students about their involvement in academies and the opportunities stemming from the classes.  
Many students spoke to their hands-on experiences in the courses as well as internship opportunities that arose from the academies and their 90 community partners.  
"The career pathways here at this school are more evolved than most of the schools I've seen," said Cardona. "They understand here not only giving students experiences in pathways that connect to careers outside of high school but pathways that give students real world experience that could be transferred from one career to another."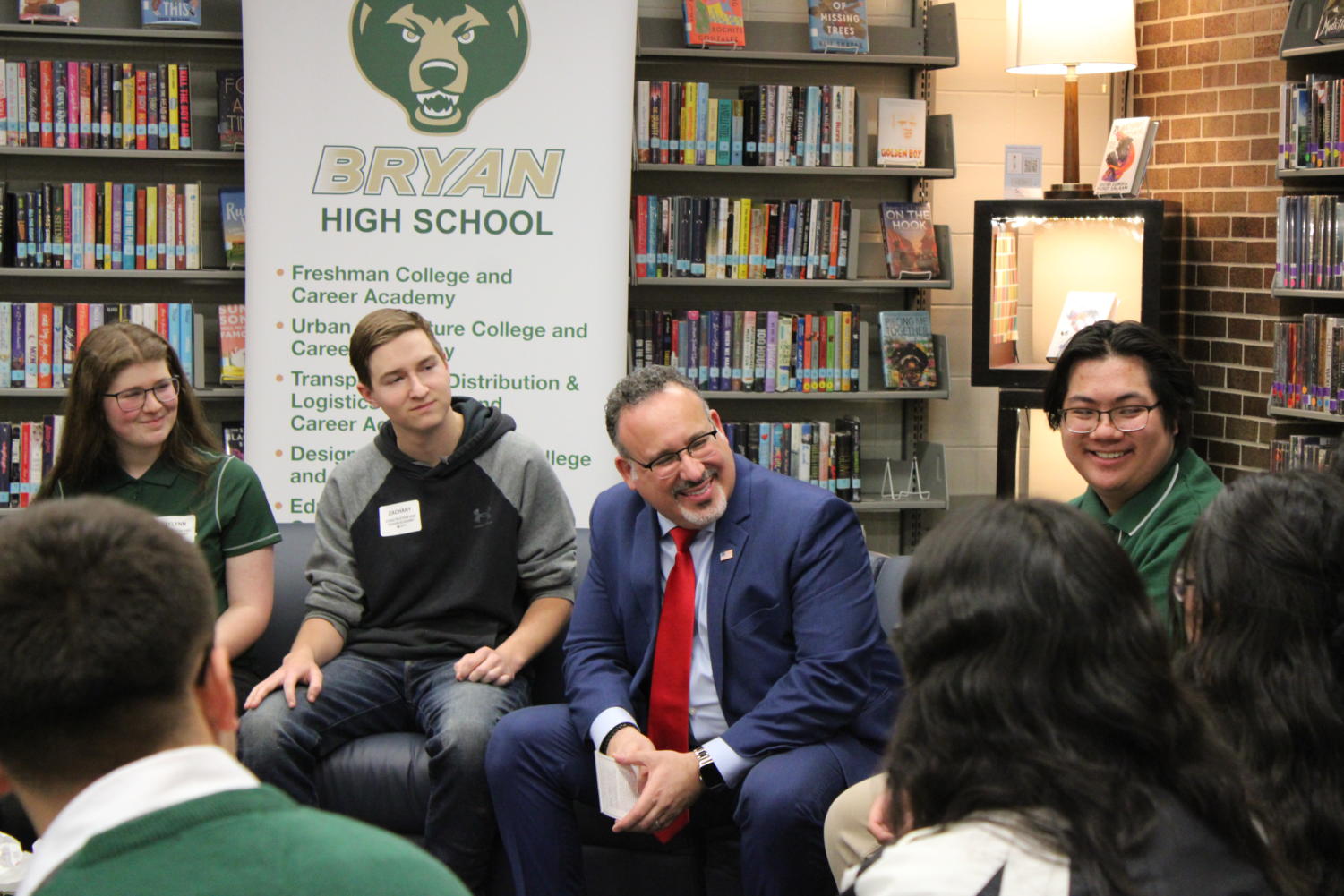 By the end of his time at Bryan, Cardona was "really proud" of all that he'd seen. Upon leaving, Cardona claimed that Bryan could serve as a blueprint for all U.S. high schools.  
 "I want to lift up what we're seeing here," stated Cardona.  
Like Bryan, all other Omaha Public Schools High Schools have College & Career Academies and Pathways. Learn more about them at: https://www.ops.org/cms/lib/NE50000695/Centricity/Domain/145/CCAP%20Info%20Booklet.pdf