Omaha North High bowling team STRIKES again
Unlike football, cheer, volleyball, wrestling and many other sports, bowling is an underrepresented sport.
Many people may have only ever considered bowling as a simple way to spend time with friends and family. Bowling is a very simple game that consists of rolling a ball into pins and attempting to knock down the most you can in one push of the ball. However, for others, it's much more than that.
For students such as Ashley Waskowiak, 12, and bowling coaches Allison Iles and Michelle Porter, it is much more than a simple leisure game.
Waskowiak first became interested in bowling when she overheard a morning announcement signifying the beginning of the bowling team. Prior to that, Waskowiak said that she had prior experience with the game, from bowling with her older siblings, and learned that she really had a passion for the game.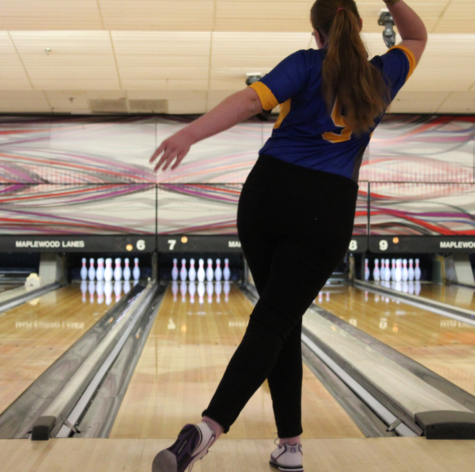 Having a close relationship and trust in coaches is really important for most sports, and bowling is no exception. For Waskowiak, her relationship with both of her current coaches is a positive one.
"I'm fairly close with Ms. Iles, she's helping me with college stuff right now. And Porter has kind of known me just through my family," Waskowiak said.
School counselor Allison Iles is in her first year as a coach for the bowling team. Iles has been bowling since she was around five years old. When she heard of an opportunity to coach the bowling team, she leaped at it.
Though there have been many challenges, one of the hardest this year has been finding transportation that fits the needs of all of her players. Luckily though, both she and coach Porter can drive the school-provided vans. So with the girls' team having six players and the boys' team having 12 players, they are lucky enough to be able to provide transportation to the students who need it.
Every sports team coach has goals for how they expect and hope their individual season to go. Being a first-year coach, Iles is no exception to that standard. She has her own goals and hopes for her team that she wants to get accomplished as the season progresses.
"I'd like to see players like Ashley Waskowiak [who was a state competitor for bowling last year]… I'd like to see her repeat that and do well," said Iles.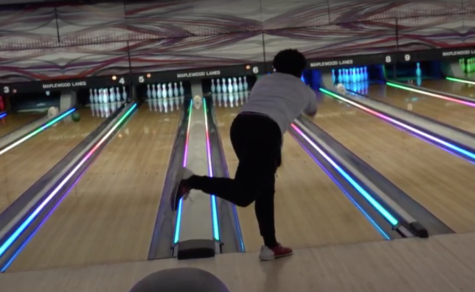 Iles says she would love to take every person who wanted to do bowling this year with her. However, due
to the transportation needs of students, Iles was forced to make cuts to be able to provide transportation to all of her players who needed it. Iles also hopes to continue coaching bowling in future years. Iles also wants to eventually be able to afford bussing that will be able to fit more students and also hopes to save up enough money to be able to hire another coach.
Both Waskowiak and Iles have hopes that someday students will see bowling as a more mainstream and recognizable sport. Though one thing is for sure, Iles will always be ready and waiting for the day someone challenges her to a bowling competition. Hopefully, with time to SPARE, both of them can share their love and passion for the sport and STRIKE down anyone who dares to challenge them to a bowling competition.