Restaurants dance through prom night expectations
Prom. The four-letter word that makes parents and students wallets cry in agony over the money spent on the magical night. According to Money magazine, on average prom goers spend around $919, which is an extreme amount of money considering it is only one night.
It is typically broken down into three different aspects: dress/tux, date/ group, and food. Food can make or break the night due to the fact that it could ruin the dress/tux that was hundreds of dollars. Prom goers do not want to go somewhere that has super messy food like Buffalo Wild Wings (been there, done that, not a smart idea), or a place that takes years to get a table like Spaghetti Works (I do love you, but jeez start allowing reservations).
I have decided to embark on a prom eating expedition (so you don't have to) and explore different restaurants and rate them overall. When looking at restaurants the main criteria I looked for was price, reservations, type of food, good with groups, and atmosphere.
Upstream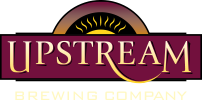 Upstream, an upscale brewery located in downtown Omaha. Now I know what you are thinking, a brewery? For high schoolers? However, Upstream is more than a brewing company. They have a wide variety of food options like Bavarian Pretzel Bites, Upstream Mac'N'Cheese, and Jackson Street Jambalaya. When I went last year before prom, I had the "HalfPound Brewer's Burger" which was delicious. The meat was cooked to perfection, to the point where it would just melt in your mouth. Another upside to the meal was the fries because anything fried is like a cherry on top of a sundae. The crunchy potatoes made my taste buds explode as the warm inside potato mixed with the ketchup in my mouth. My hamburger was $9.99, which isn't bad for a hamburger and fries.
One downside to the restaurant is some of the food options are pretty funky, but if you like trying new things, this will be right up your alley.
I went with the hamburger because it was a safe choice for me (I am pretty picky) and my date ended up asking for an original pepperoni pizza because he didn't like their specialty pizzas because they were a tad on the odd side. An example of one of the specialty pizzas is the "vegetable pizza," which had arugula pesto, artichoke hearts, ricotta cheese, mozzarella, tomatoes and fried onions.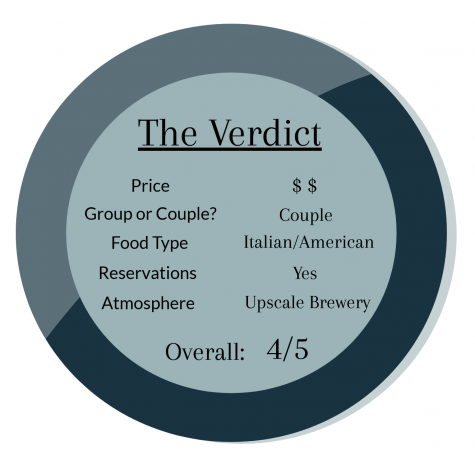 The scenic view is an exciting aspect to look at. The walls are mainly brick and look as if you could have a mini Instagram inspired photoshoot in front of. When it comes to eating in a group here, I think that it is a little harder for groups that are larger than four people. Some of the tables seemed clumped together which made it difficult for girls who had fuller dresses to maneuver around. Overall, Upstream is a great pick for someone who is looking for an upscale option.
Genji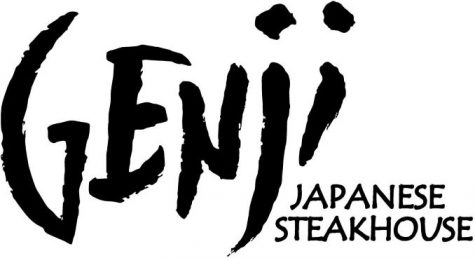 Genji and Kobe are two of the Japanese Steakhouses in Omaha. Genji, which is my all-time favorite, exceeds my expectations every single time I eat there. Rather than being located Downtown, Genji sits on the corner of 145th and West Center Road. The atmosphere is one of the first things that is noticeable at the restaurant. When walking in, the entire space is dark due to the shortage of lights in the building, The darkness allows for the experience to truly be fulfilling. This restaurant is great for larger groups of people rather than dates. If you come with a date or a group of four, they will sometimes clump that party with another party to fill a whole table. Tables seat up to eight or eleven guests, which is nice for big groups.
When I go, I always get the chicken and steak with fried rice. Genji is more than just a restaurant, it is also a show.
A chef comes out and cooks the food right in front of you which is an experience all on its own, except it could be dangerous if you have a lot of flammable products in your hair. There is also one part of the show that can be a little messy at times, it just depends on how talented you are at catching flying shrimp in your mouth. The average price of a dinner for one person is $20, which is a little on the pricier side, but the amount of food the goer receives makes up for it.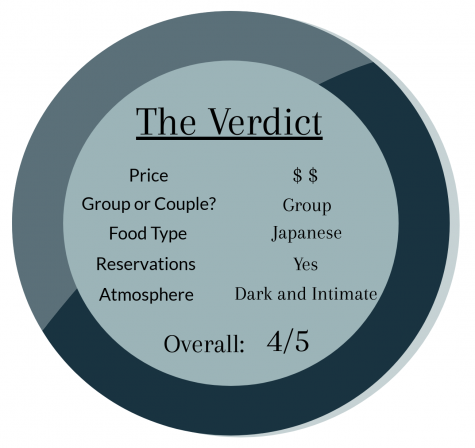 There are five different courses that all dinners include; soup (skip at all costs unless you want to drink a pitcher of water), salad (choose the salad dressing carefully), vegetables, shrimp appetizer, and your main course. However, when you are in a formfitting dress or tux, it is not always the best option. When I usually go here, I avoid eating all day so when I get there, I am starving.
Petrows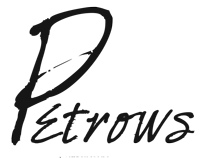 Petrows is a classic American style restaurant that is located near 60th and Center. Petrows looks as if it is an upscale diner that has been renovated.
When going here, pie is a must, no matter what meal you get. They offer a wide variety of home style food options like hamburgers, steaks, sandwiches, salads, and sea food. On Saturday nights though, they also have specials like a chicken fried chicken dinner or a pasta dinner. The specials are a great price for the food that you receive.
When I went, I ordered the "tossed Ceasar Salad" and added grilled chicken to it. The lettuce was crisp in texture and the croutons had the perfect crunch. By the end of eating the salad, I felt refreshed and full.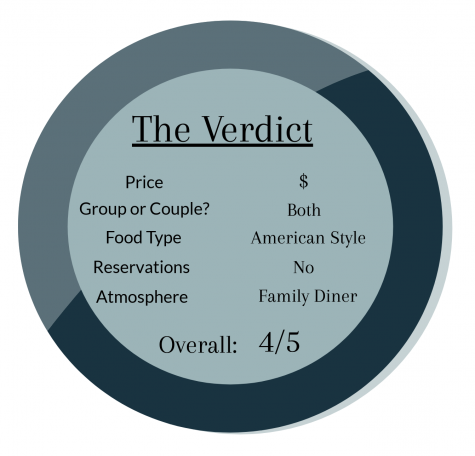 After that, I forced myself to have a milkshake because, in my opinion, they have the world's best.
Parking is the worst aspect of the entire restaurant. Imagine the parking lot at North but divide it by three. If it was possible to just fly there, I'd just choose that. Pricing on the other hand is not an issue. Petrows offers many different well-known dishes that will please anyone in any group.
Black Oak Grill

Black Oak Grill is an upscale American restaurant. This midtown restaurant offers an array of food options which includes many items that high schoolers might not be used to.
When I went, I had the BBQ nachos. The chips were as crunchy as can be, but the only downside was that it had a unique flavor that I was not quite used to. The chips were crispy and salted to perfection, but the barbecue was a mix between sweet and smokey, but the smokiness took over. Having barbecue sauce and sour cream mixed together did not sit well on a palette.
The fries, on the other hand, were scrumptious. Each fry was fried to the exact temperature where the outsides were golden and there was not one burnt fry in sight.
The decorations in the building are a mix between chic and boho. The walls are a mix between paint and brick, which offered a high contrast that would look good in pictures.
A negative is that the venue has minimal parking. Since it is located in midtown, there are not many parking places that are right in front of the door. The amount of parking spaces that are available to guests is more than the amount that Petrows has.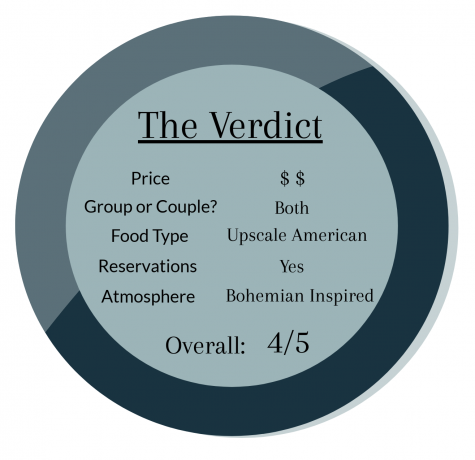 Also, another disadvantage is the entrance to the restaurant. When going in through the entrance that is located by Coldstone Creamery, I came face to face with a good amount of stairs that I needed to climb down to get to the tables. If I had to make that journey in heels, it would have been quite an issue. Having Coldstone Creamery right next to the entrance of the restaurant allows anyone to stop in after a filling dinner and have a sweet treat. A mix of sweet treats and tasteful food right next to each other is a match made in heaven.