Winter weather delays trip to D.C.
Last semester, seniors at Omaha North were presented with the opportunity to visit the country's capitol, Washington D.C. The annual trip was started four years ago by two of North's English teachers, Laura Geiger and Mark Gudgel.
However, the trip scheduled from Jan. 30 to Feb. 2, was postponed due to inclement weather resulting in flight cancellation. The trip was then rescheduled for Apr. 2 through Apr. 6.
"I was panicked," said Geiger, recalling her initial reaction to the cancellation.
Though there was a flight leaving the day before their original departure date, Gudgel and Melinda Bailey, one of North's Curriculum Specialists, advised Geiger against it, leading them to reschedule.
"Overall, I was pretty positive about it," said Amanda Gutierrez, English teacher and chaperone for the trip. "We clearly weren't meant to go in January, so I just rolled with it."
With this, Gutierrez mentions the later trip will not only have better activities, but also take place during cherry blossom season in D.C.
Geiger stressed the educational takeaway from their activities saying she tried to "pack it in" with a lot of educational sites like Arlington National Cemetery, Howard University, the Holocaust Museum, and the African-American History Museum. She also mentioned that the trip could help broaden students' horizons.
"I think it's so important to try and travel and just to open your eyes to different experiences and new places…and to realize your world is much more than just Omaha, Nebraska," said Geiger.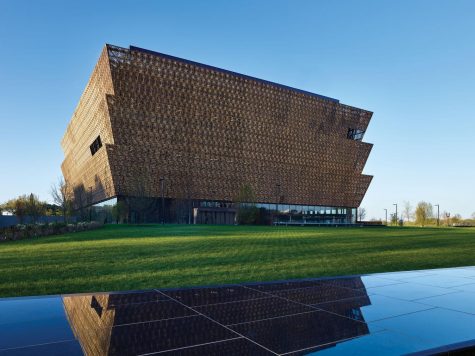 However, not all the original participants would choose to experience D.C. during the rescheduled dates.
Kyrii Richardson, 12, was planning to go on the trip, but after the rescheduling, decided not to go.
"Originally, I was super excited about the Smithsonian and all the historic places we were going to go," said Richardson.
Early April is a "critical point" for Richardson because of the busyness that he'd experience leading up to the trip, primarily due to his campaigning for prom.
Despite Richardson already making payment to go on the trip, he received a full refund of his money.