Bene means good, most of the time
September 26, 2014
Bene Pizza and Pasta is a arcade/pizza joint combo located on 12301 West Maple Road. Part of a small strip mall, it offers a selection of pizzas difficult to find elsewhere coupled with the atmosphere of an 80's movie theater and arcade.
First off, the food. From 7 inches to 15, they propose a wide range of tastes including Sicilian and taco pizzas. They even showcase the ability to make your own, something that is not necessarily unique, but still a plus.
Also of note are the salads, pastas and sandwiches. These take a backseat to the pizzas, but are still available to anyone who wants a classic side.
Bene also offers half- and full-orders, which feed between eight-10 and 15-20 people, respectively. Orders are essentially large-scale catering options. These orders are limited to a small selection of foods, however, such as lasagna and pasta.
The décor of Bene is reminiscent of an old film collection. Movie posters adorn the walls, along with some cardboard cutouts. It is fairly colorful. Metal silverware and solid plates are also available.
However, background noise can be a major annoyance due to the pinball machines, other arcade cabinets and conversation.
Walking in, I ordered "Gracie's Special," which had Italian sausage, pepperoni, mushrooms and olives among other things. We also purchased a basket of fries and a pitcher of diet coke. The coke came immediately with glasses, and was ice cold. The fries arrived about five minutes later, hot, and with refrigerated ketchup. Sadly, the fries were unsalted.
Arguably the main attraction of Bene is the large arcade located in a corner of the eatery. Placed against the walls are pinball machines with themes from the Simpsons, Star Wars, Avatar, Indiana Jones, Iron Man, and more. Also present are several on-rail shooters, car and boat racers, and several claw games, all of which provide entertainment while waiting for food.
Overall, Bene is a good place to go for a night out with friends or family, or to go to watch the game on a large screen. The arcade section of the store is also good for entertaining children, though you have to be careful not to get sucked into the crane games. However, Bene is not the place to go if you're hoping for a quieter establishment, or somewhere that would appeal to those with more sophisticated tastes.
Leave a Comment
About the Contributor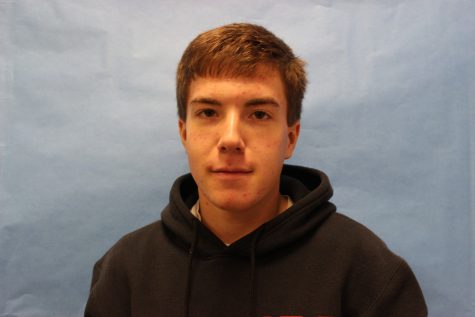 Elijah Babbitt, Section C Manager
I'm a senior. Possesses an incredible belt buckle.