The Future of Old Music
October 23, 2015
I remember sitting down to watch the rock and roll hall of fame induction ceremony a few months back. Bill Withers, Ringo Starr, Joan Jett and some others were being inducted into the hall of the fame. The show started to stir some thoughts that I had been thinking about whenever I listened to any of the radio stations that played classic rock or other older music.
The ceremony and the radio stations always made me sit and think about how music is going to transition. Where will all the music from the 80's and 70's go as we move forward into new music?
It wasn't just the ceremony that had me thinking about this but my love for some of the older 50's and 60's music. While you may find Jimi Hendrix or Janis Joplin playing occasionally on the radio, 50's and some 60's music just isn't listened to all that much anymore. I find it to be used most in movies and T.V. shows to set the setting or the atmosphere. Is this the future of the 80's and 70's music?
Well I'm not entirely sure that it will. I say this because a big part of the 80's and 70's music era was classic rock.
At the time it wasn't called classic rock, just rock. Now one might say the rock music that was popular in the 90's and 2000's will move into that group of classic rock, but I disagree. Rock from those two decades has a completely different sound than the big hair bands of the 80's.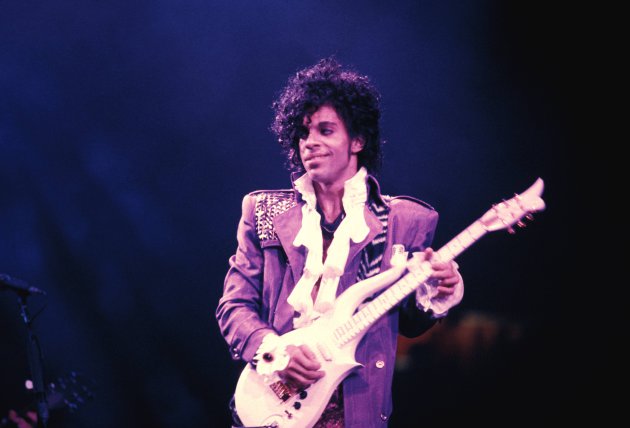 With that being said what I believe will probably happen to rock will be what happened to jazz. At one time, a good amount of jazz music was popular until people moved on.
Now jazz is still very much alive today with new artists like Kamasi Washington putting out great songs. While it wasn't popular, jazz kept going on its own.
So it might be a few more years but, I believe that rock will move away from the mainstream and become its own genre with its own fans.
But what about all those catchy pop hits from the 70's and 80's? What will happen to those songs?
Those will more than likely fade. Sure, some of the really popular pop hits like, Thriller by Michael Jackson are going to stay around. But songs like Sweet Dreams by Eurythmics, will most likely fade with all the other forgettable pop hits.
I feel the reason why pop songs will be forgotten easier is because pop moves so fast. Every month, a new set of catchy pop songs comes on the radio and people will begin to forget about the last set of songs that were continuously played.
When it comes down to it, having a genre (other than pop) is really the thing that will keeps those songs alive and relevant.  That's why I always find Jimi and Janis on the radio occasionally because they existed in rock. So unless it's a groundbreaking, amazing, unforgettable pop song, all those 70's and 80's pop songs will most likely disappear.