Sinful burger is a sin you'll want to repeat
March 27, 2015
Everyone has something of a wild side to them, some time when they give in to the devil on their shoulder. It's a moment like that when you're feeling fiendish when you want a meal to match, something that embodies evil. Few places offer that like Sinful Burger.
The main draw of Sinful Burger, as you may be able to guess, are the burgers named and composed to be reminiscent of one of the seven deadly sins. From Envy, which is topped with onion rings and bacon, to Pride, which has mushrooms, Swiss cheese and spicy mustard, and finally to Gluttony, a monster two patty burger using another two grilled cheese sandwiches for buns on top of that.
Combined with the dark, moody atmosphere (reminiscent of a bad action movie bar fight scene), this only lends to the wicked feeling of the building. With all it has going for it, it's no wonder that the building is oftentimes mostly full, especially on "go out to eat" nights like Friday. You may have trouble finding a spot if you follow the crowd.
If you manage to avoid the masses, service is outstanding, but with a full house, some delays can be expected. On my most recent visit, the restaurant ran out of silverware and had to wash a fresh load. Other than that, the dinner was uneventful, and finished with deep-fried Oreos.
Overall, Sinful Burger is a new experience perfectly built on an intriguing idea for a restaurant. The atmosphere compounds well with the theme the establishment is going for, a mystifying and dark building with cuisine to match. The food also differed slightly from other options, similar enough to be enticing, but unlike enough to a different flavor than most may be used to.
I would highly recommend traveling to Sinful Burger, even if you're suspicious of trying unfamiliar foods. It is a great restaurant to start a dip into unfamiliar territory, but also offers options for those who chose different at every restaurant. It's definitely a restaurant you can visit several times and try something new each visit, and if you should attempt to defeat Gluttony, good luck.
Leave a Comment
About the Writer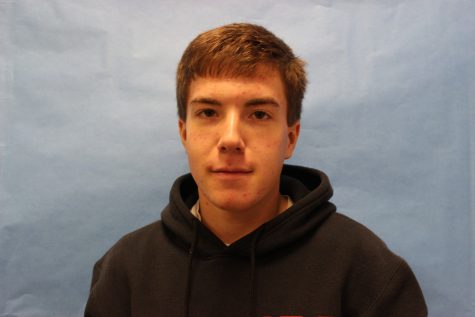 Elijah Babbitt, Section C Manager
I'm a senior. Possesses an incredible belt buckle.